What Our Patients Say
The first patient we referred was operated on August 15, 2018 and till date we have more than 200 with congenital heart defects undergone transcathether procedures. All these kids are doing well, living healthy with
...
happy hearts. We thank our sponsors for funding their operation and of course to De Los Santos Medical Center, a hospital safeguarding every heartbeat, providing the best care, great facilities and excellent services, friendly doctors, nurses and staffs. In behalf of the families we served and from all of us at Jaden and Friends Inc. Our sincerest congratulations to Dr. Louisa Go and De Los Santos Medical Center for the successful launch of the Congenital and Structural Heart Unit, your new crib will save more precious lives. We thank you for saving lives through happy hearts.
Thank you De Los Santos Medical Center for safeguarding every heartbeat! Thank you for providing the best possible care to all the children we served for the last 2 years! Aliyah Maureen Cantana Batangas Mariella Joi Macarang Quezon Province Kyran
...
Herrera Bataan Maria Antonette Belino Manila PDA Closure Patients (thru Jaden and Friends. Inc.)
Sa lahat ng nurse and staff ng De Los Santos Medical Center thank you so much again, hindi lang sa nakita kundi nadama namin ang pagaalaga nyo saaming mga anak. Bilang isang magulang gagawin ang
...
lahat para sa kaniyang anak, tanging baon ko sa aming pag alis papuntang manila ay pag asa na ipinagkakatiwala ko sa mahal na Panginoon. Hindi madali ang aming pinagdaanan pero hindi kami pinabayaan ni Lord.
To Delos Santos Medical Center, smiling faces staff nurses, pediatric team, CathLab. Thank you for taking care of our babies. Biggest thank you to Lala's generous sponsor and who operated my daughter Dr. Dexter Eugene
...
Cheng (DLSMC Interventional Pediatric Cardiologist) we may not be able to thank you personally but know that we are very grateful for the sponsorship you've given to us. Words can't express how happy we are right now. Truly life challenging, thank you Dr. Cheng for helping us thank you for your generous heart.
Thank you for making my mom's last days comfortable and for doing all you can to prolong/extend her life. We surrender to God's decision to bring her home. I never met most of you, but
...
some spoke with on the phone, or outside ER. But please accept our family's gratitude for doing your work professionally and compassionately. Mabuhay po kayong lahat! May God repay you for the kindness and competence you have shown.
Maraming salamat po Sir Edu Cayton sa pag asikaso at pag tulong po sa amin. Hindi po kayo nag dalawang isip na-assist kami. Hanggang sa na-discharge po yung partner ko hindi po kayo tumangging tumulong
...
sa abot ng makakaya niyo para makahanap po kami ng mabibilhan ng isa sa mga gamot niya. Solid kayo Sir. Kayo po yung mga isa sa mga tunay na bayani na handang tumulong sa nangangailangan. Salamat din po kina Nurse Gian and Nurse Riza from Nurse Station 4th Floor. Salamat po sa pag assist po sa amin.
Had our exec checkup here and want to express our sincere gratitude to the medical staff for all the best care and attention. This hospital has excellent facilities and very clean environment.
Thank you to all our happy heart doctors: Dra. Louisa Go, Dr. Eugene Dexter Cheng, Dra. Cathleen Lu and Dra. Mary Mae Yu. Our baby is now a happy heart because of you. Thank you
...
DLSMC nurses and staff. Godbless you all.
Quality service and reliable result. Staffs are friendly and professional. They know what they are doing. Gives clear instruction. All the best molecular lab department!
Thank you, Nessa (Arceo of Wellness Center) for the wonderful assistance. The best talaga ang alagang De Los Santos Medical Center.
Fingers crossed graduate na ako sa Rehab today after 10 sessions (last session May 6, 2022). Just want to let you know that I am very happy with the quality care. Thanks!
I'd like to raise my heartfelt thank you and appreciation to those people who never abandoned my child. Erin Ocariza, in her difficult times and it happened during pandemic days. (Thank you) most especially to
...
Dr. Wilfredo 'Jay' Ocampo and his team for a successful operation and giving my child another life to live. I also want to give thanks to Ms. Rielyn Budomo for all the things she does as a health worker. For all the kindness and support upon admission up to operation until we go home. Her encouraging words gave me and my child strength despite of what she is going also through her life. It really shows that health workers are really amazing because you really feel the love and the care they are giving to their patients. Thank you from the bottom of our hearts. Frontlines like you deserve respect and all the recognitions.
Para sa mga miyembro ng Security Deparment: Salamat po sa inyong serbisyo para panatiliing Safe and Secure kami na mga pasyente habang nandito sa DLSMC!
Thank you DLSMC for your TC for your confined patients like me. Rooms were spotlessly clean and the utility staff always changed bed linens everyday. Bathrooms were always disinfected. The food served all throughout my
...
stay was really good. Despite the painful recovery after a undergoing a major surgery, I felt the extra warmth and care of your medical staff. Special mention to Dr. Mary Grace Balunsat-Rojas and the rest of the surgical team for ensuring a fast, safe and effective surgery on me. am now on my way to full recovery. Kudos to all of you. keep up the good work. God bless!
The nurses, you won't see them get fazed because they know it will affect us. They were good at their job, and we felt that they know what they were doing. The doctors were willing
...
to share their knowledge and let you understand the process. The facilities and equipment were also great.
Hindi kami nag doubt na first time (of DLSMC to conduct a pediatric open heart surgery). We never doubted if kaya ba nila. Basta sabi ng doctor na bago ang makina at kagamitan. Sa amin
...
kasi, may tiwala kami sa doctor.
Feel at home ako. Kahit mag isa ko lang nun sa ward (waiting as Baby Ali's having his operation), lagi akong kinakamustang mga nurses. Feel at home ako nung nasa hospital ako, hindi ako natakot.
Naniniwala ako sa facilities na meron (De Los Santos Medical Center - Cath Lab). Hindi ako nag dalawang isip. Yung mga nurses, nursing aids, security guards and lahat ng nakaki-kilala sa anak ko, lagi nila
...
akong sinasabihang pinagdadasal nila ang pag galing ng anak ko. Nakatulong na lahat ng nakapaligid sa amin ay positbo na gagaling siya (Baby Liam).
I wish to thank the doctors, nurses, and other medical professionals and staff who each and collectively made my experience at your facility as easy and successful as it could be.
I traveled for more than two thousand miles from Chuuk, Micronesia for medical treatment. My first time in the philippines and first time ever to be admitted in a hospital. Coming here wasn't easy, I
...
was worried & scared, not knowing what to expect and how to handle hospital procedures and everything, however my experiences here at the DE LOS SANTOS MEDICAL CENTER was one in a million. One I will not forget for years. For that I have many people to thank, many who their names I do not remember and I apologize for that. To name a few, I would like to start off with the very first person I met at the airport, Ms. Ana Guilot. My doctors Mr. Natalio Alegre, Mr. Teodoro Ramos & all the doctors, Nurse Isabel (Ysa), Nurse She, and all the nurses from the 3rd floor. The staffs in the cardio department, Ms. Cheng from the respiratory department and Mr. "I grew up in the Middle East" again, I apologize I don't remember everybody's names. Thank you all so much for taking amazing care of me during my stay. To the lovely ladies & gentlemen, the custodians for maintaining the cleanliness of the room I stayed in for a week, as well as the kitchen staffs for making sure we have our meals on time and not to forget the securities for doing their job making us feel safe especially during night time. Each one of you regardless of what positions you hold, all of you provide services that contributes to making my stay enjoyable & peaceful. I know Thank you isn't enough but I have to say it anyway. From my heart to yours' THANK YOU all so much, Salamat & Kinisou chapur. God bless you all.
Cardiovascular Diagnostic
Physical Medicine & Rehabilitation
Patients' & Visitors' Guide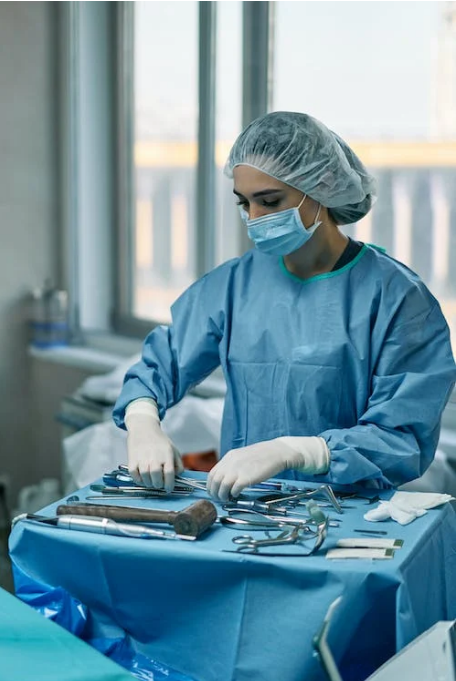 Celebrate 50 golden years with us! On the occasion of De Los Santos Medical Center's 50th Anniversary, we are offering 50% discount on selected outpatient procedures at our CT Scan, MRI, Laboratory and X-Ray departments. Promo Mechanics: 50% promo discount is...
De Los Santos Medical Center is a 150-bed, Level 3 private tertiary hospital with over 350 active and visiting physician-consultants
The medical institution is the 7th member hospital of Metro Pacific Health (MPH), under the MVP Group of Companies headed by businessman Manuel V. Pangilinan. The hospital was founded on September 17, 1949 by Dr. Jose V. de los Santos Sr., known as the Father of Philippine Orthopedics.

De Los Santos
Medical Center
METRO PACIFIC HEALTH